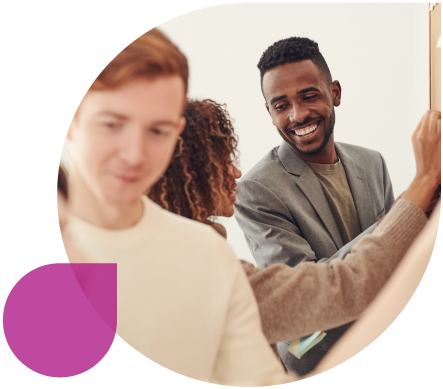 Storytelling for Development
Stories have the potential to be extremely effective. They have the power to alter how we perceive our surroundings, interact with one another, and persuade us. The viewer is able to shift perspectives and challenge their own way of thinking by identifying with the characters. Because of this ability to empathize with story characters, story is one of the most powerful ways to change belief and behavior.
When it comes to changing people's minds about contentious political or social issues, stories have been shown to be the most effective. MDC has a five-module persuasive storytelling training that has been implemented in dozens of development programs in cultural norms shifting and advocacy on issues such as the SDGs, climate change, women's rights, and political pluralism.
Benefits:
Be able to target specific beliefs and behaviours.
Understand empathy mapping and how it can be used to shift belief and behavior.
Discover the fundamentals of persuasion.
Know how to use persuasion to craft powerful stories.
Develop your own story using a tested storytelling process.
Implement your story in various mediums and formats.
Upgrade your knowledge and skills through highly practical coursework.
Consolidate or enhance your existing storytelling knowledge.
Prototype your persuasive story.
This course is perfect for:
Civil Society Groups who want to target specific beliefs or change specific perceptions on social, political or rights based issues. Or who wish to create dialogue within constituencies or give voice to groups through storytelling.
Foundations that have impact stories they wish to tell.
Government Agencies who wish to reach target communities meaningfully.
Media Professionals and Organisations wanting to develop their storytelling abilities towards more impact.
Outline:
Gain a solid grounding in persuasive storytelling by getting hands-on with a range of tools, techniques and best practices.
Module 1: Target Audience Hyper-targeting
Module 2: Persuasive communication: developing clear aims for story
Module 3: Storytelling: the building blocks of story
Module 4: Creating new content formats: developing story ideas into versions suitable for all platforms from tweets to television
Module 5: Prototyping: Applying techniques to own story