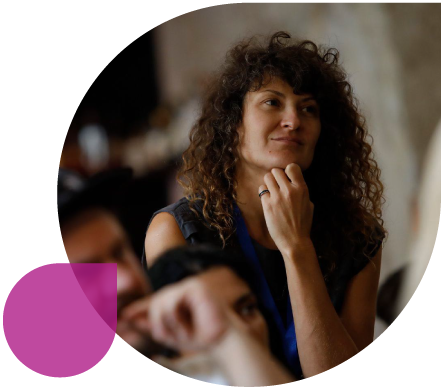 Campaigns for Development
Campaigns serve a variety of functions, including influencing consumer decisions, mobilising support for political candidates, changing unhealthy behaviors and reinforcing healthy ones, advocating for social issues and policy changes, and much more.
Since the turn of the century, technological developments, most notably the emergence of digital media, have resulted in significant changes in the size, complexity, and efficacy of purposeful communication, as well as the rise of contemporary communication campaigns.
Our campaigns for development course is an interactive lab in which we help you build a campaign from scratch using the most effective tools and techniques.
Benefits:
Learn how to create a campaign from the ground up that will achieve your objectives.
Be able to create campaign-related content using a persuasive story-based approach.
Create clear key messages for the campaign and use the campaign canvas tool to implement the steps of successful campaigns.
Develop and choose a visual identity and campaign branding.
Have confidence in managing social media content more effectively through the use of calls to action, posting appropriate content, and scheduling content;
Be able to use tools to strengthen your campaigns;
Be able to select relevant online and offline tactics for the campaign;
Have the expertise and knowledge to measure your campaign.
This course is perfect for:
NGOs and Civil Society Groups who want to use strategic communications or campaigns to target specific behaviour.
Corporate Organisations that would like help with their own strategic communications and campaigns.
Outline:
This training is customised to meet your specific needs as well as the needs of your organisation. The campaigns for the development course aims to train civil society organisations (CSOs) in making a meaningful impact on their communities and society as a whole.
Module 1: Audience hyper-targeting
Module 2: Campaign Aim and Key Messages
Module 3: Content Development
Module 4: Campaign Planning
Module 5: Campaign Measurement
Module 6: Campaign Branding
Module 7: Prototyping