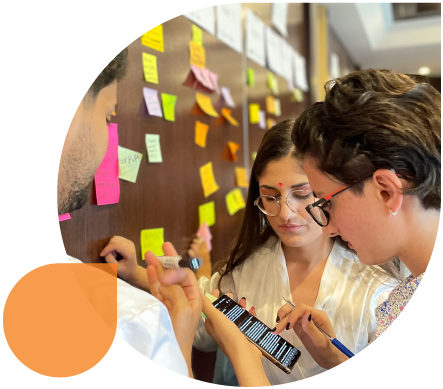 Community Moderation for Development
Abuse and harassment on the internet will prevent people from speaking up about important topics or voicing themselves. Online harassment can take several forms, one of which is designed to threaten writers and journalists, especially women, people of color, and members of the LGBTQ+ community, into self-censorship and silence.
It is also critical to provide a safe space for people with different points of view to express themselves in online communities. If done poorly, this may lead to polarisation or marginalisation, which means people avoid finding out other points of view or reinforce their own prejudices.
Conversations on social media sites and in digital communities should be moderated to ensure that they remain a respectful space for debate and discussion. Moderation is a mechanism for creating a thriving, respectful, and accepting online community. It's an effective platform for communicating with users, and it helps under-represented groups to participate in discussions.
The 'Community Moderation for Development' course we will teach you how to set community standards, the role of the moderator, and when to intervene. We use simulation activities to put your knowledge to the test and help you improve your skills.
Benefits:
Understand how digital communities work.
Explore the impact of online harassment, hate speech and breakdowns in communication online.
Be able to create your own community standards for safe online spaces.
Understand the role of the moderator in online communities.
Recognise and be able to apply various moderation techniques.
Be able to measure moderation.
Understand ways in which you can optimise for moderation.
Learn how to effectively deal with negative messaging.
Enhance your knowledge and skills with hands-on coursework.
This course is perfect for:
NGOs and Civil Society Groups who have or work with digital communities and would like to create safer, more inclusive discussions online.
Media Professionals and Organisations that would like to know how to better moderate discussions to reduce online harrassment, hatespeech and form more constructive discussions online.
Outline:
This training is designed for your specific requirements as well as the requirements of your organisation. The 'Community Moderation for Development' course will provide you with the knowledge and skills you need to effectively create safer, more engaged, and more inclusive online communities and discussions.
Module 1: Inclusive Online Communities.
Module 2: Digital Communities Frameworks
Module 3: Designing for the User
Module 4: Understanding Existing Ecosystems.
Module 5: Content and Moderation
Module 6: Data Driven Approaches.