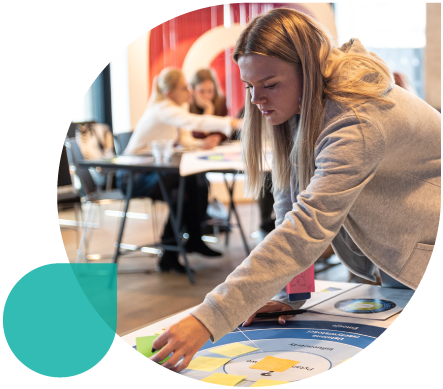 Drama for Development
It's in the stories we tell our children, and it's in the movies we watch. It's in the books that we find exciting; it's in our brain structure. As a species, Homo sapiens value story as a means of preserving knowledge and, in particular, passing values down through generations. As a result, drama has the potential to be extremely effective. They have the ability to change how we interact with one another, to change our prejudices, and to shift our attitudes.
Emotion is essential to our comprehension of the world around us. The persuasive power of stories is immense, and they have been shown to be an effective method of shifting norms. Great stories cultivate apathy, shape new beliefs, and question the status quo. In the right context, this ultimately makes it a powerful tool for social change.
This course will teach you the theory and skills required to write great drama stories. The course includes advanced scriptwriting, creation of story arcs and character guides. You will learn how to tell stories and create narratives that can influence people's attitudes through emotion.
Benefits:
Be able to target specific beliefs and behaviors associated with their current narratives.
Learn about empathy mapping and how it can be used to change beliefs and behaviors.
Understand how to use persuasion to create your own compelling stories.
Master the use of moral premise and symbols in storytelling.
Be able to develop rich, three – dimensional characters.
Be able to craft multiple interesting plots.
Be skilled in the writing industry standard scripts for any duration.
Be aware of the various steps in actualising drama productions.
Apply what you learn to your own drama.
Make a strong counter-narrative to challenge pre-existing assumptions.
This course is perfect for:
NGOs and Civil Society Groups who wish to produce drama to create social change, shift norms or values.
Media Professionals who want to be introduced to drama as an effective tool for storytelling.
Outline:
This training is customised to meet your specific needs as well as the needs of your organisation.  During the completion of these modules you will craft a short drama script or series outline focused on a specific topic of your choice.
Module 1: Hyper-targeting and Understanding Existing Narratives
Module 2: Persuasive communication
Module 3: Building blocks of story
Module 4: Character
Module 5: Event Narratives
Module 6: Screenwriting and Production
Module 7: Prototyping