Our
Vision
We believe in the power of media to shape ideas, which in turn change attitudes, lives, and, ultimately, societies.
Our
Mission
We enable civil society, journalists, activists, and those working for the good of humanity to spread their stories widely by providing cutting-edge expertise that equips balance-of-power holders with the knowledge, skills, and attitudes needed to change minds and win hearts.
To provide relevant and practical training and coaching that meets the needs of our clients.
To build impactful collaborations between clients, partners, associates, and trainees.
To deliver innovative, cutting-edge content and strategy.
To be specialists in (digital) media for behavior change in the civil society sector, with a focus on campaigning. to grow our networks and participation in strategic communications for good, sharing knowledge across sectors.
Contribute to and expand on the persuasive storytelling approach in combating hate speech, polarization, and disinformation across media landscapes.
Our approach is divided into

three areas
Individual and Organisational Transformation
Our approach entails first recognising existing knowledge and then shaping minds and developing skills to fill the gaps. We set up your organisation by introducing new media and campaign development tools and methodologies.
Collaborative Change
Building programs and projects with our partners with a focus on locally-led interventions that reach a sustainable scale while having the greatest impact. Our collaborations also aim to build networks, particularly between civil society and traditional and digital media. Media Development Collective (MDC) believes in the power of the media to harvest opportunities for joint campaigning that promote multi-actor and cross movement building to mobilise public support for policy and behaviour/social change.
Behaviour Change Campaigns Training and Network Building
Our "Media for Development" approach aims to mobilise civil society by training them in strategic communications – which help amplify their messages by using the right message, in the right channel, at the right time. We work with (international-) partners and local teams to mobilise public support for policy change as well as promote behaviour and social change through increased engagement in digital platforms and (offline) dialogues in communities and other spaces. MDC also adopts a programmatic approach to campaigning. Through our programme management experts, we will ensure that the media training and media campaigns that will be designed and implemented with our support can strategically contribute to the outcomes and the overall programme objective of the strategic partners-consortium.
7 things you

(should) know about us
Curiosity
We learn quickly and eagerly, and we are constantly learning; we make connections that others do not; and we value a playful approach to discovery.
Creativity
We value forming ideas and relationships with like-minded organisations and people because we know it strengthens the product. We see no competitors, only potential partners.
Courage
We make difficult decisions without agonising over them. We take calculated risks and are willing to fail. We openly admit our errors.
Trust
We are known for our candor and openness. We believe in being transparent about what we can and cannot do. Our relationships are based on mutual trust. We believe that people thrive on being trusted, having freedom, and having the ability to make a difference. We do our work with sincerity.
Passion
We inspire others with our desire for excellence. We value connecting: learning about what others do and how we can collaborate. We are deeply committed to our partners' and our own success. We are tenacious and hopeful.
Innovation
We generate new ideas that are useful. We value local expertise and wisdom in shaping societal change. We (re-)conceptualise issues in order to find solutions to difficult problems; we challenge prevailing assumptions and propose better approaches; and we break fixed patterns. We stay nimble by reducing complexity and making time to simplify. We thrive on change.
Impact
We accomplish incredible amounts of important work because all of our clients do important work that is consistent with our vision and mission. Your change is our change. We strengthen our clients, partners, and collaborators. We prioritize results over process and are committed to inclusivity. We strengthen our clients, partners, and collaborators.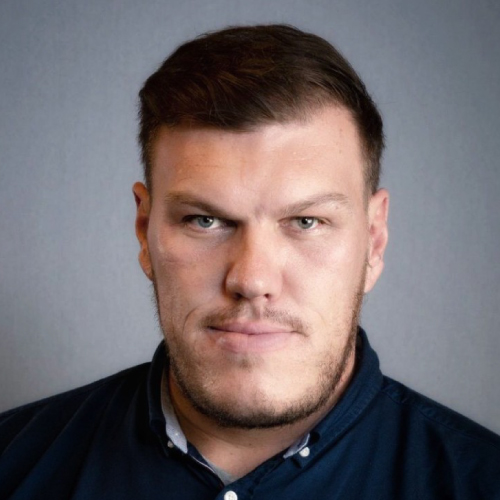 BRANDON OELOFSE
Founder
Brandon Oelofse is Co-Founder of Media Development Collective, a collaborative consultancy and training organization focused on the media, civil society, and for-good sectors. MDC has a focus on Media for Influence and Advocacy, Media for Behaviour Change and Media to Counter Radicalisation and Disinformation. Brandon has experience in leading teams of content developers, trainers and curriculum specialists in Building Digital communities for social change programme roadmaps, social change campaigns and implementing media for development projects globally for NGOs in the Netherlands.
Experience includes working in media and development sectors as an award-winning screenwriter and filmmaker with work represented at numerous festivals, including Cannes and the Oscars. Writer and Director of television series, commercials, short films, documentaries and new media content. Co-founder of Vuselela Media, a Southern African non-profit youth development agency with a decade of experience in promoting social activism and behavioural change through advocacy, education and awareness campaigns Brandon is the co-author "Making the Media Work for You" – a guide for civil society organisations on how to access the media and use it for change.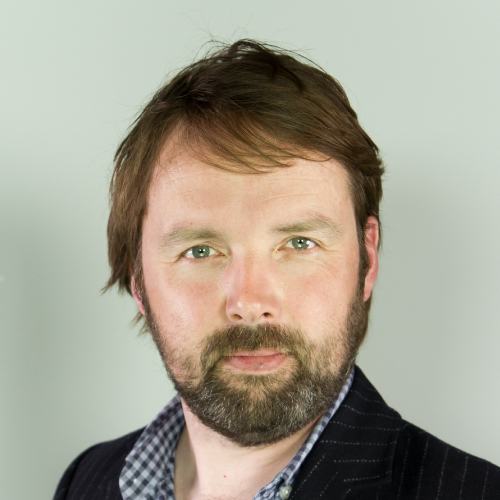 ROBIN BÄCKER
Founder
There are no competitors, just potential partners. Only through human collaboration we can build a better world. My motivation is to make a change through media campaigns which influence people's minds and hearts. Trust is vital for achieving this as a collective. I am an experienced expert in the field of international development and media, and I have built a network of customers, funders, collaborators, and friends globally in this field over the years. I've worked with NGO networks, civil society organizations, the media, educational and research institutes, as well as a variety of institutional funders and foundations.
My passion for 'Sustainable Development' has made me take part in the University of Sussex's MSc program, in addition to my role at Media Development Collective. I am grateful for the opportunity to live in and enjoy the surroundings of Haarlem in the Netherlands, which is a fantastic destination to visit, when you appreciate outdoor activities and the sea. Please feel free to contact me and establish a professional and/or personal connection!
Subscribe To Our Newsletter